What can I say…I loved my stay at the Selman. Really, what's not to love? The Selman embodies the perfect balance of visual and sensorial stimulation creating an intoxicating atmosphere of travel bliss. Once a palace, the Selman Marrakech is a five-star hotel located a few minutes from the medina. A haven from the bustle of the city's center, the Selman's location is so peaceful that the souks feel like they're miles away.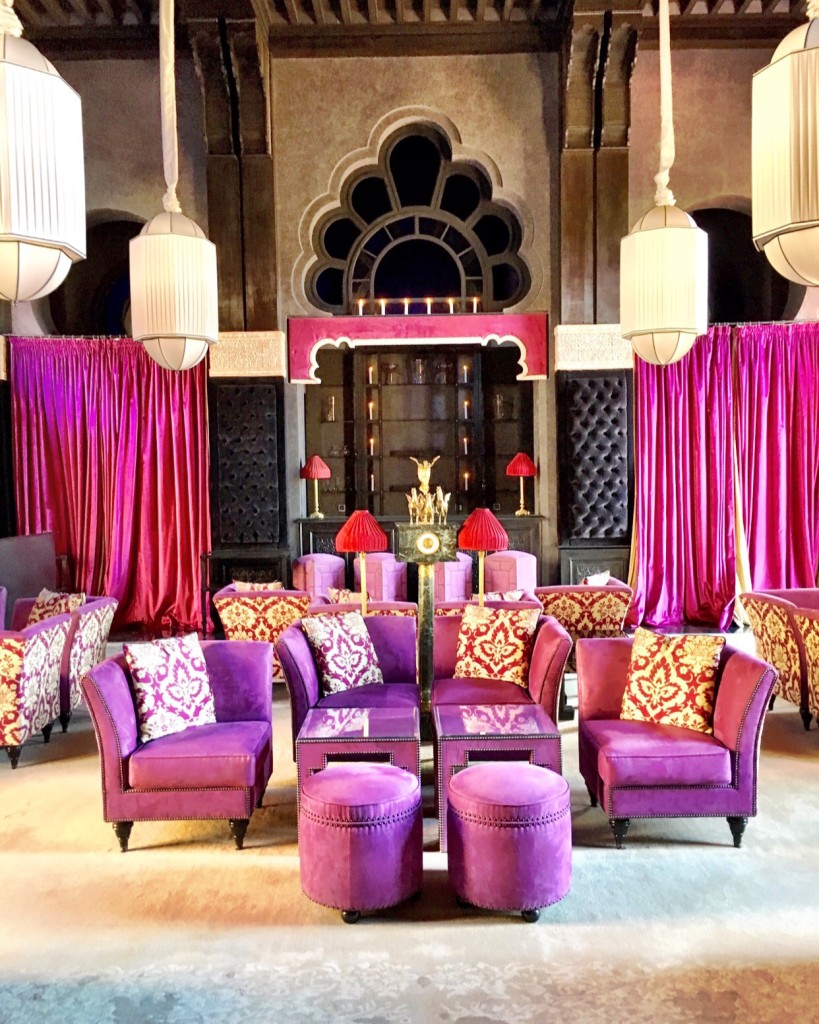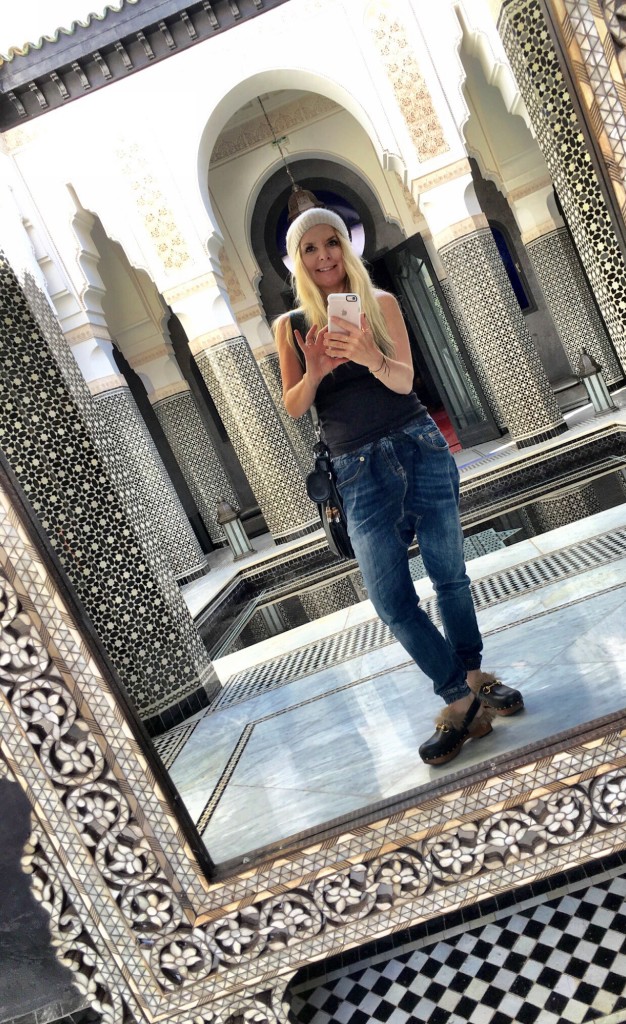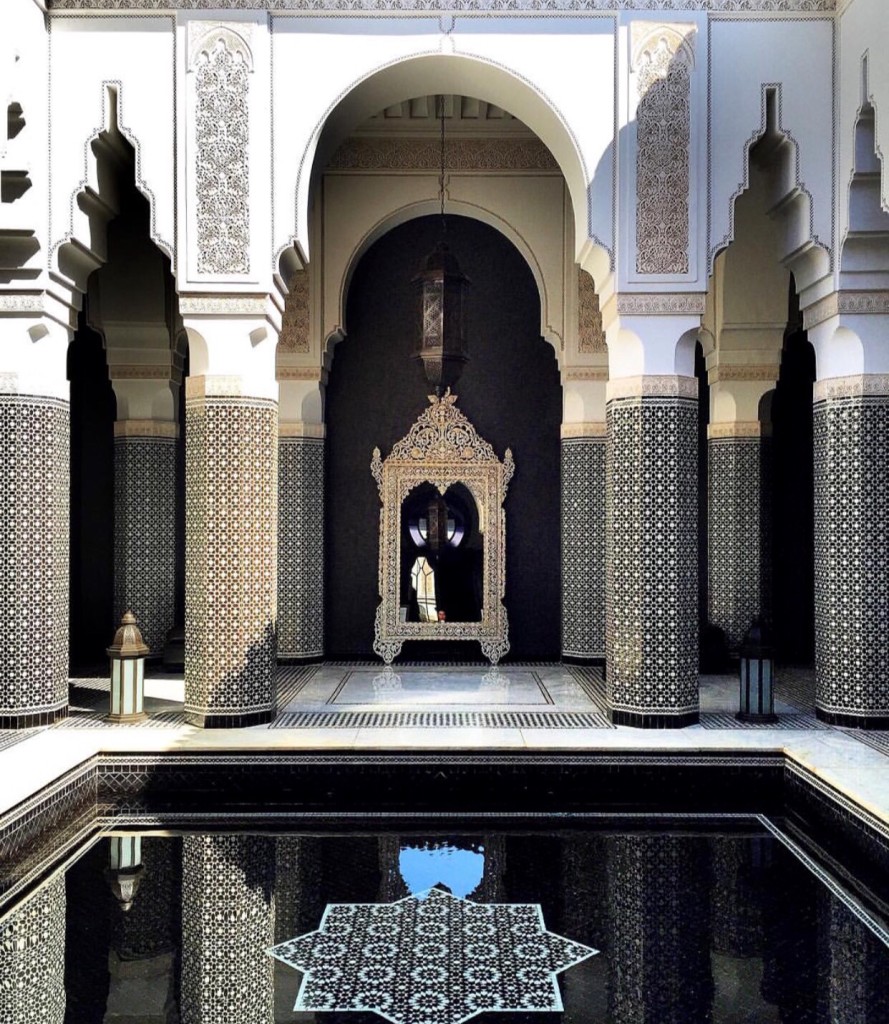 The Selman Marrakech is set on 15 acres of beautiful gardens with palm trees and the Atlas Mountains as the backdrop. Jacques Garcia, the designer responsible for the restoration of La Mamounia, designed the sexy and opulent décor throughout.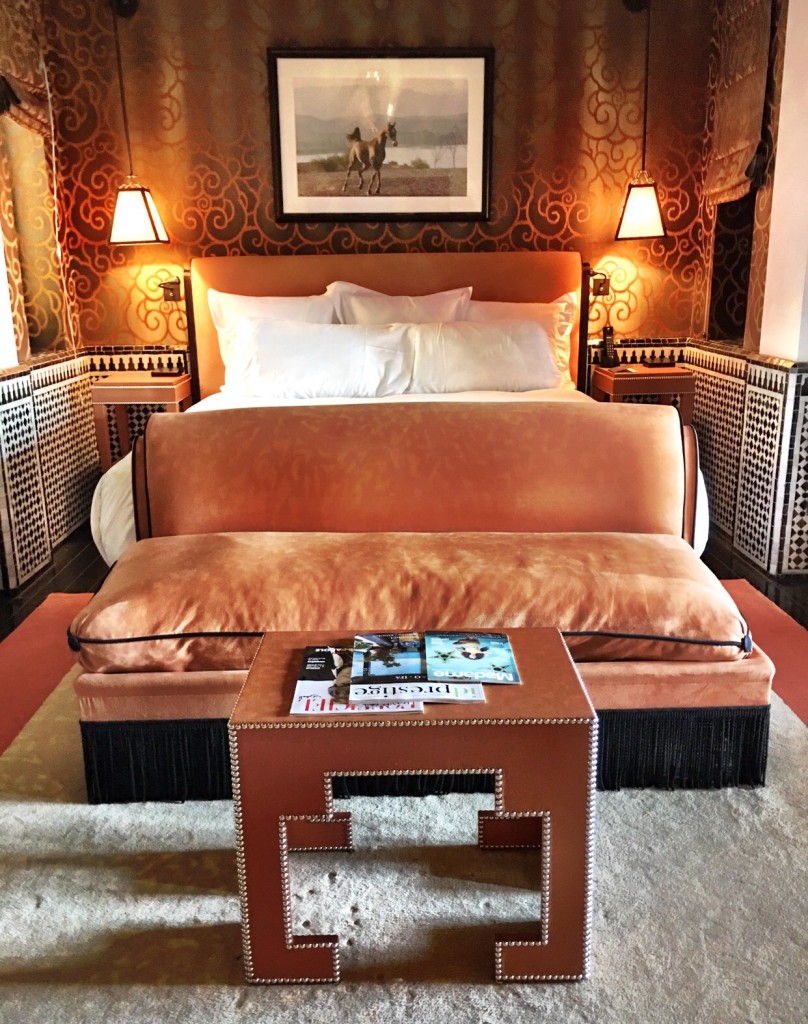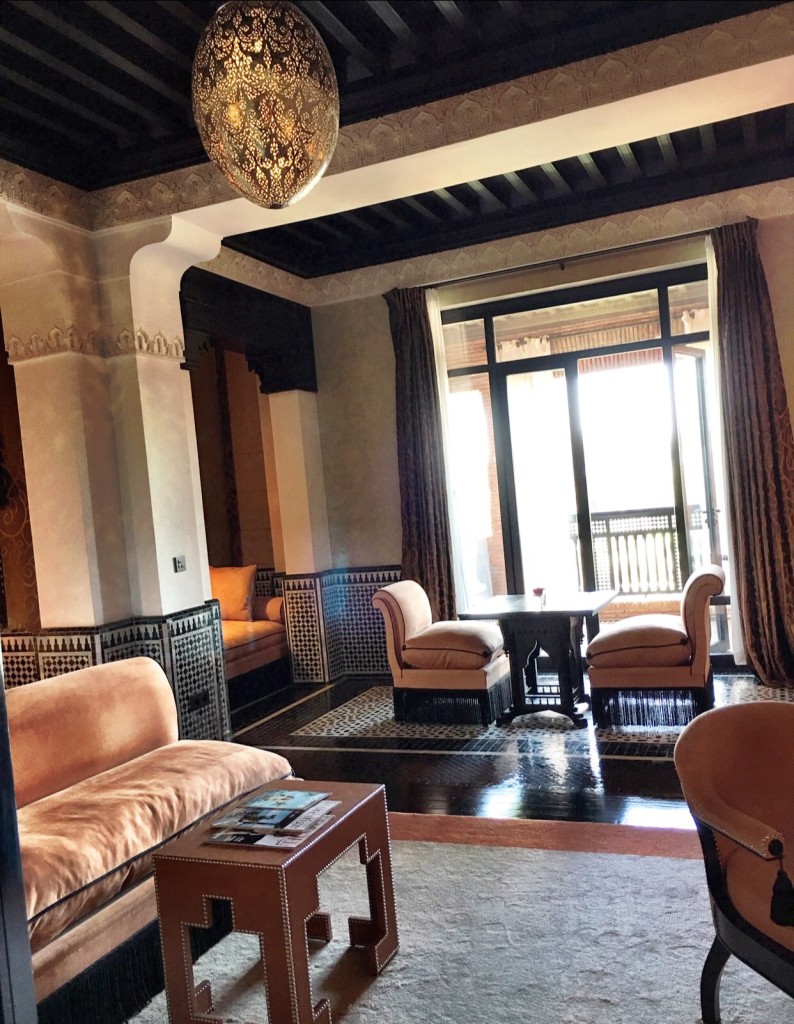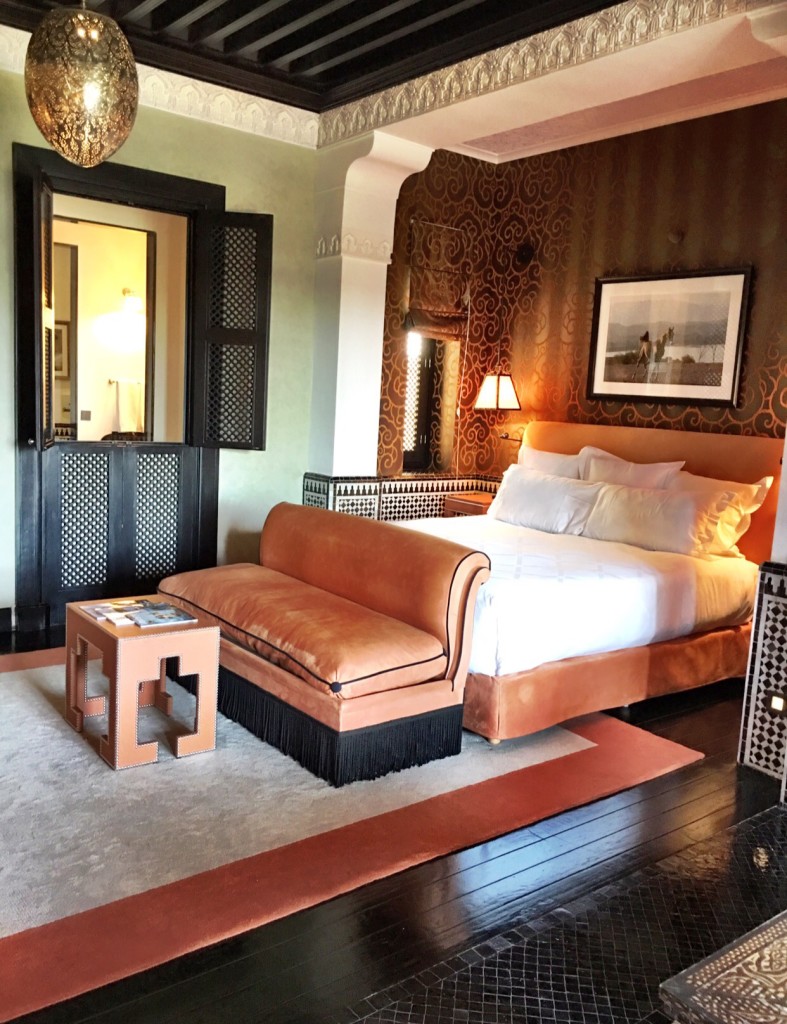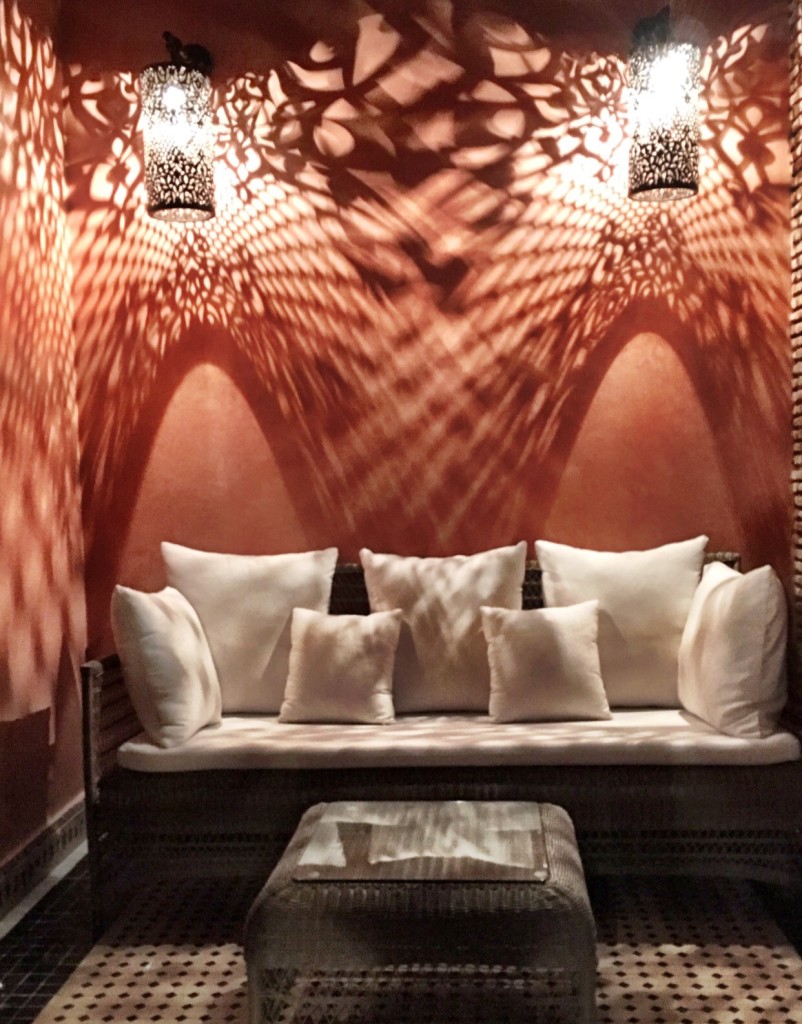 Rich jewel tones, tactile fabrics and cascading chandeliers all play together to create the perfect ambiance.The hotel also boasts the longest swimming pool in Marrakech, looking more like a fashion runway than a swimming pool.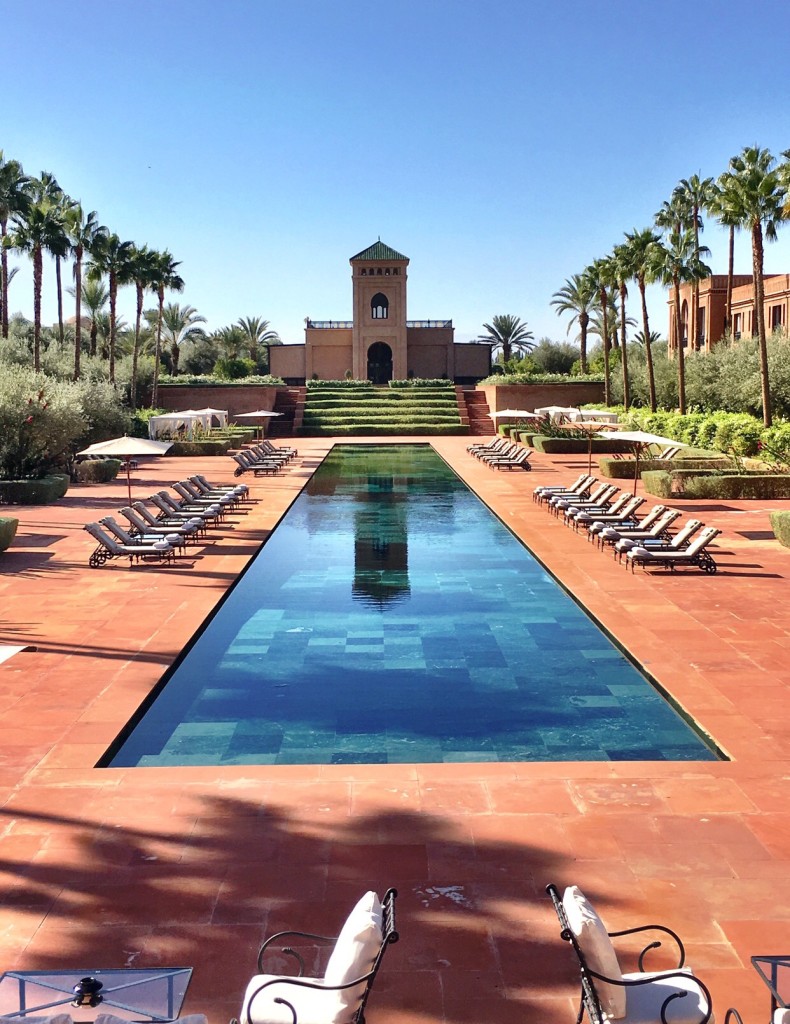 The hotel owner's world-class Arabian stallions housed on site steal the show. Enjoying brunch at the Pavilion restaurant just past the pool while the regal horses gently graze before you in the manicured paddocks is a surreal experience. And if you choose to sleep in, you can always visit these gorgeous creatures at the scarlet-color stables they live at.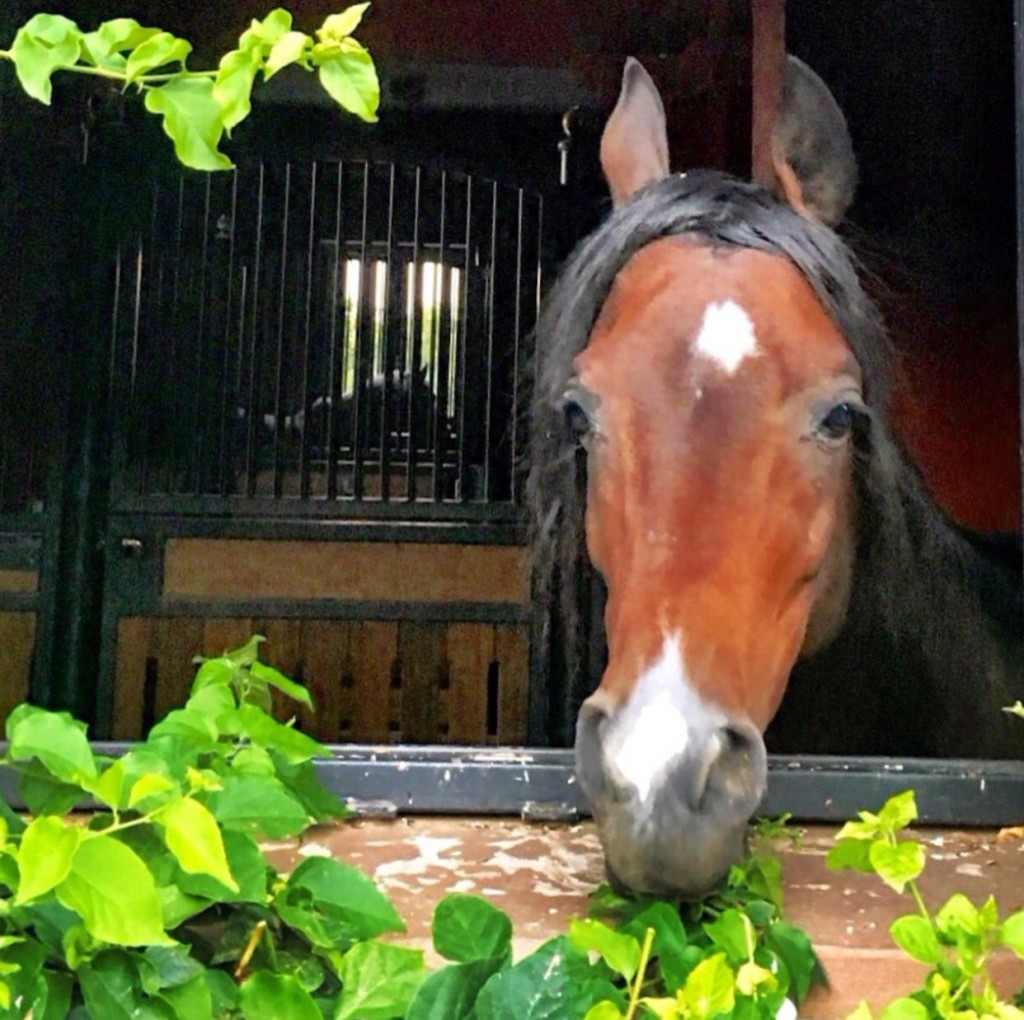 The beautiful surroundings are complemented by the uber-professional attention from the staff and the extensive facilities and services. Personal butler service is available in any of the five riads.  Besides the long catwalk pool, there are 2 additional pools at the spa.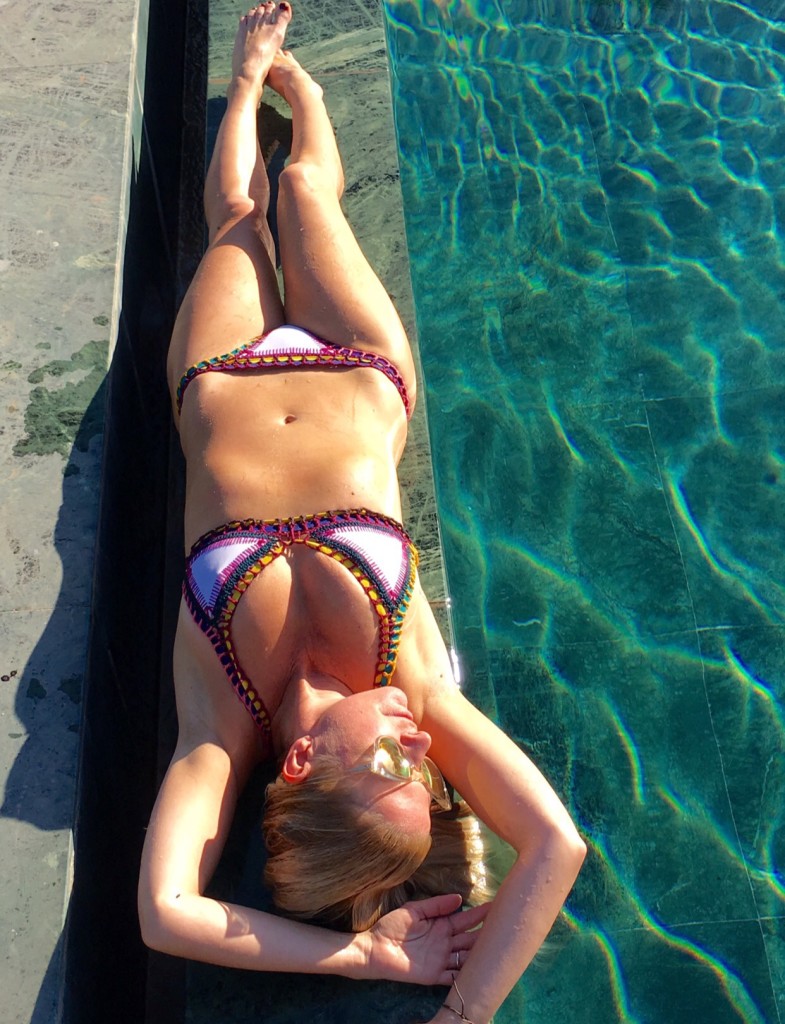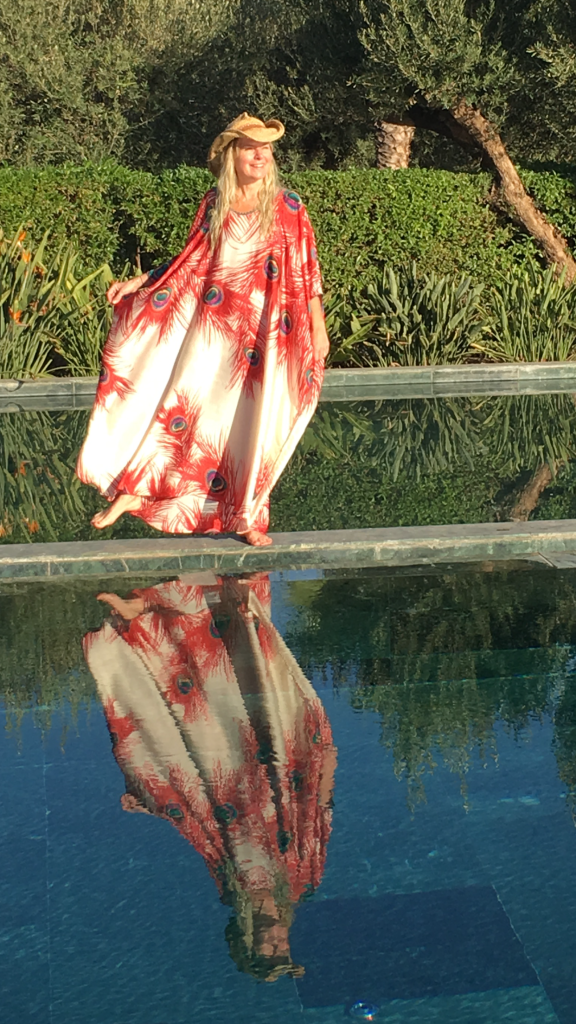 The spa at the Selman is noteworthy–it's the only Henri Chenot Biontology spa in all of Morocco, managed by wellness goddess and wife of Henri Chenot, Dominique Chenot. The spa is housed in a 1,200 sqm space containing a hammam, gym and a vast range of treatments including a private treatment room for couples.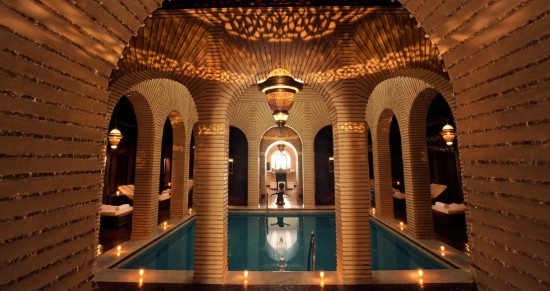 Staying at the Selman is like being away from it all but with the reminder that you're clearly in gorgeous Marrakech. Venture out if you will, but it's nice to know that the Selman is waiting for you after a long day of exploration.