Georgine Ratelband, fashion designer and friend, had another spectacular showing at NYFW F/W 2017. Her Fall/Winter collection of luxury women's wear  was full of the complimentary mixes she's come to be known for.  Bold patterned jackets were mixed and matched with slinky high hemmed-dresses.  Strong leather accents –both black and green –were coupled with luxurious furs and delicate sheer tops. The hues and structure of many pieces offered a subtle nod to military styling, while still remaining distinctly feminine in silhouette.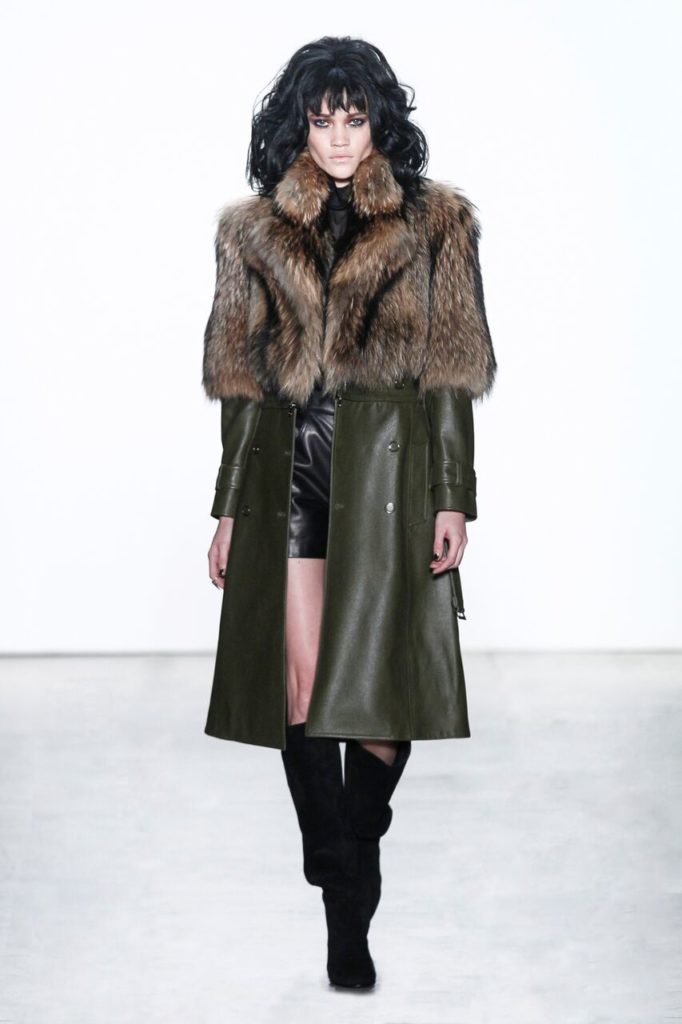 Metallics of antique and rose gold were seen throughout show, both in outwear as well as dresses and separates. The shift dresses were playful in their mix of materials and proportion, however, all the while maintaining sophistication.  In Georgine's line, there is a clear and intricate balance between masculine and feminine.  It is seen throughout her designs, and was prominently displayed in her F/W 2017 separates—where tuxedo stripes met delicate velvets and color-blocked silks.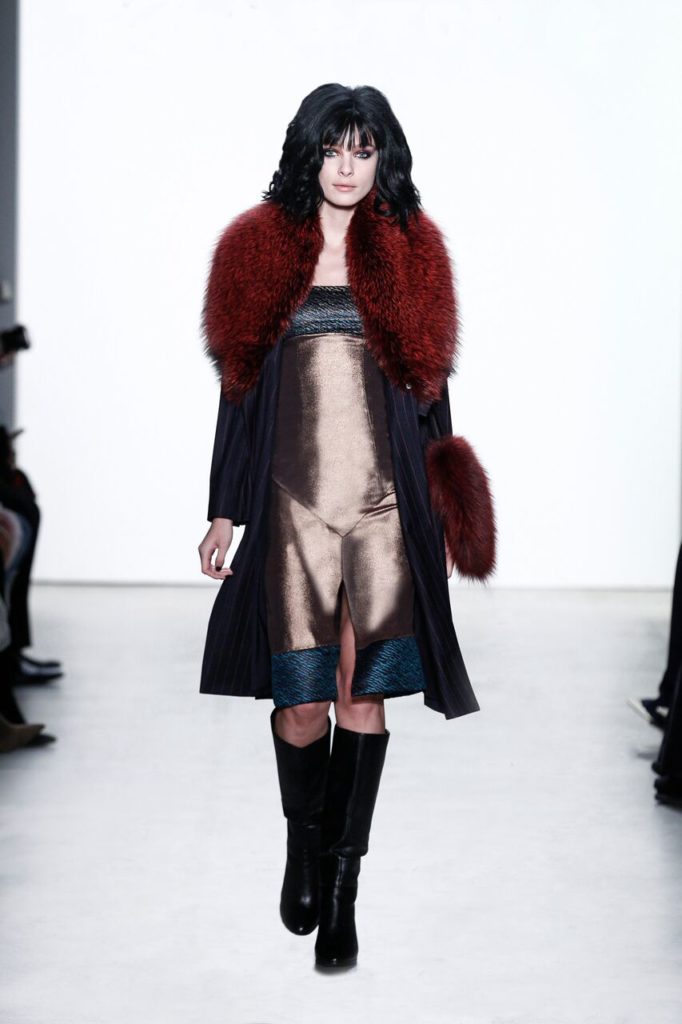 The chic, efficiency of all black head-to-toe was re-invented and given a new life on the Georgine runway. A calling card of New Yorkers everywhere, the color black played a dominant role in the show, but the textures of each outfit are what told the story and ultimately stole the show.  Georgine Ratelband's Fall/Winter collection stayed true to the overall vision of her line. It highlighted a confidant woman who is the immaculate balance of intricate and powerful, delicately sophisticated and unequivocally badass.