Gerard  Marinaccio will be the first to say he's not an artist. Like many creatively talented people, he struggles with the term. Be that as it may, I got to check out my friend Gerard's art show at Gallery 13 North in Lamberstville, NJ and the fact is undeniable: he's a true artist.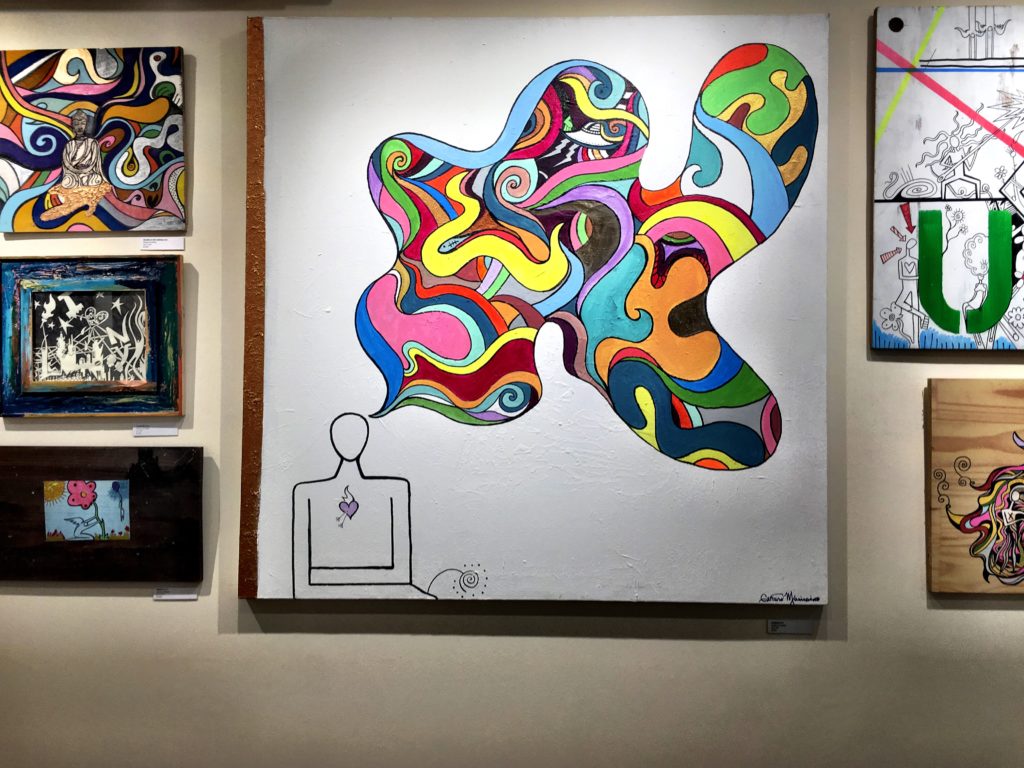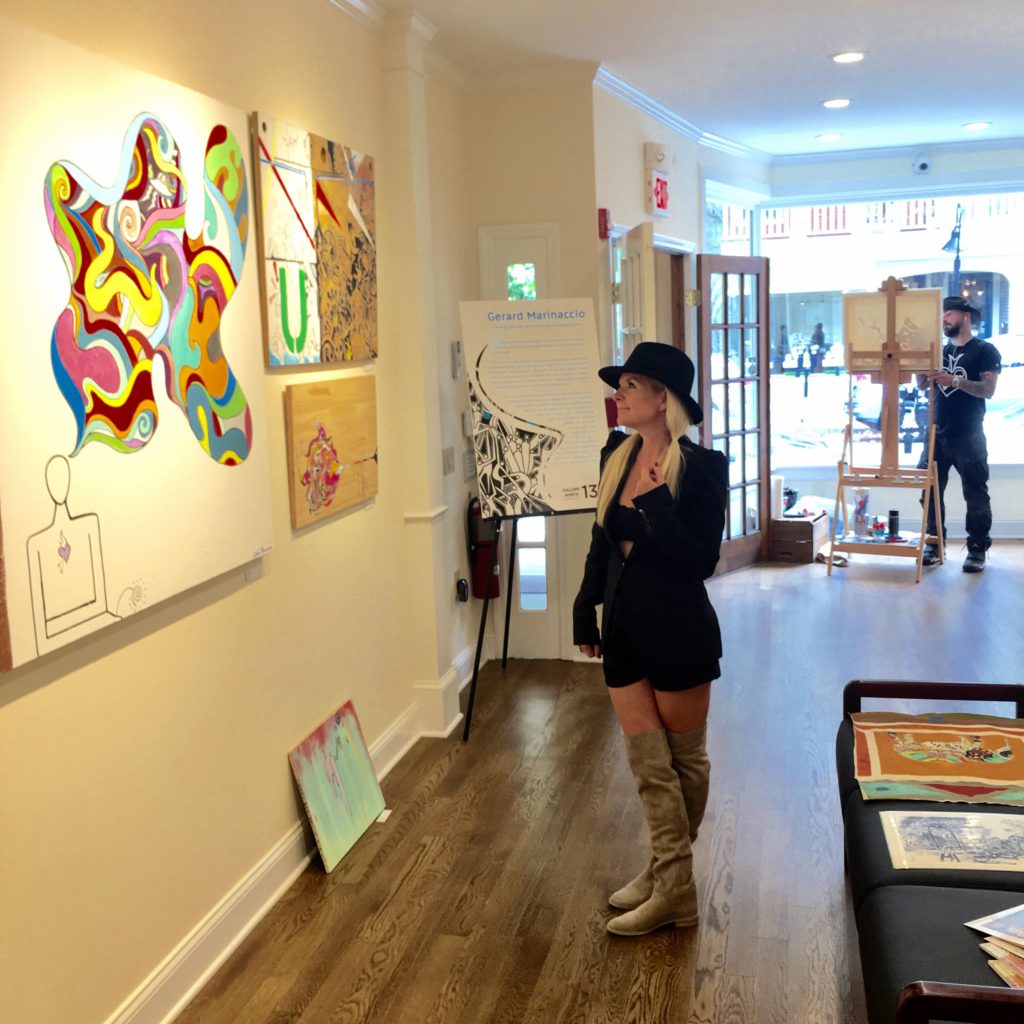 Marinaccio has had a love of drawing since childhood; he recounts stories of what it was like for him growing up in his neighborhood of Little Italy in New York City in the 70s, historically a dangerous and tumultuous time.  About, what it's like being a part of a big Italian American family and the culture in his neighborhood that he has come to love, yet emphasizing the struggles he had as a child and adolescent because he always saw the world differently than most of the people around him—catalysts leading him to be inspired early on by the stained glass and paintings that adorn St. Patrick's Church not far from his childhood home. All of which, enabling his art to bring him on a lifelong spiritual and therapeutic journey.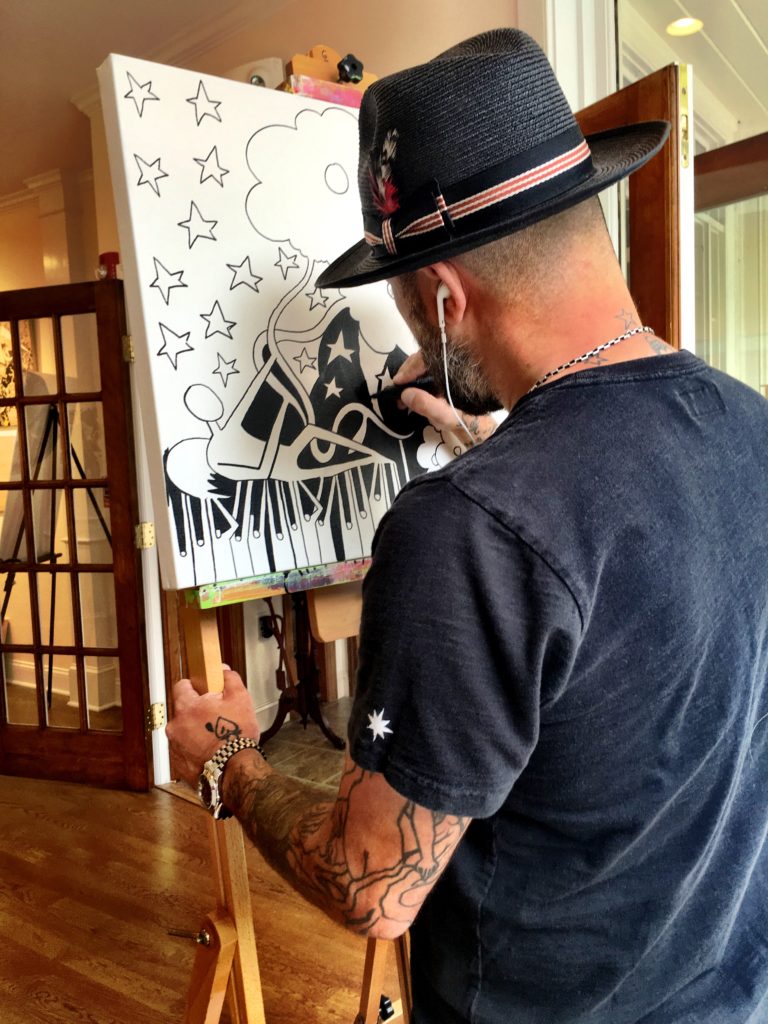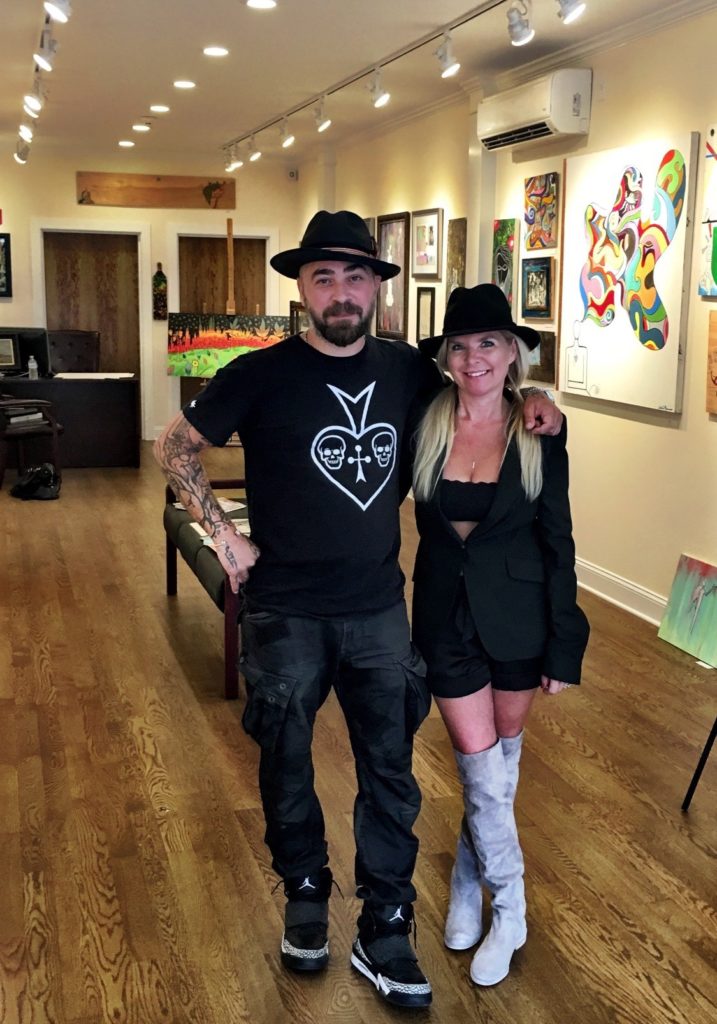 Viewing this collection, you can see the subtle nods to those childhood inspirations; his style is bright and free, yet refined. He explores the use of negative space and dark backgrounds. Bright defined hues are set off of heavy dark outlines—a possible reference to the stained glass that inspired him in his early life. Marinaccio creates balance through composition.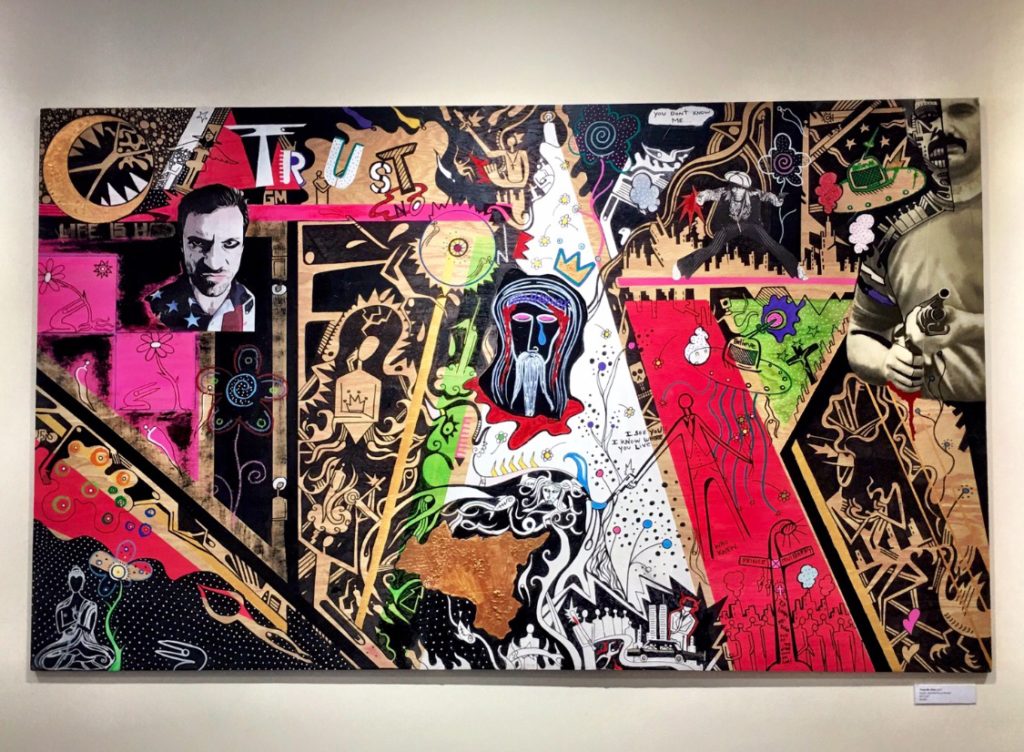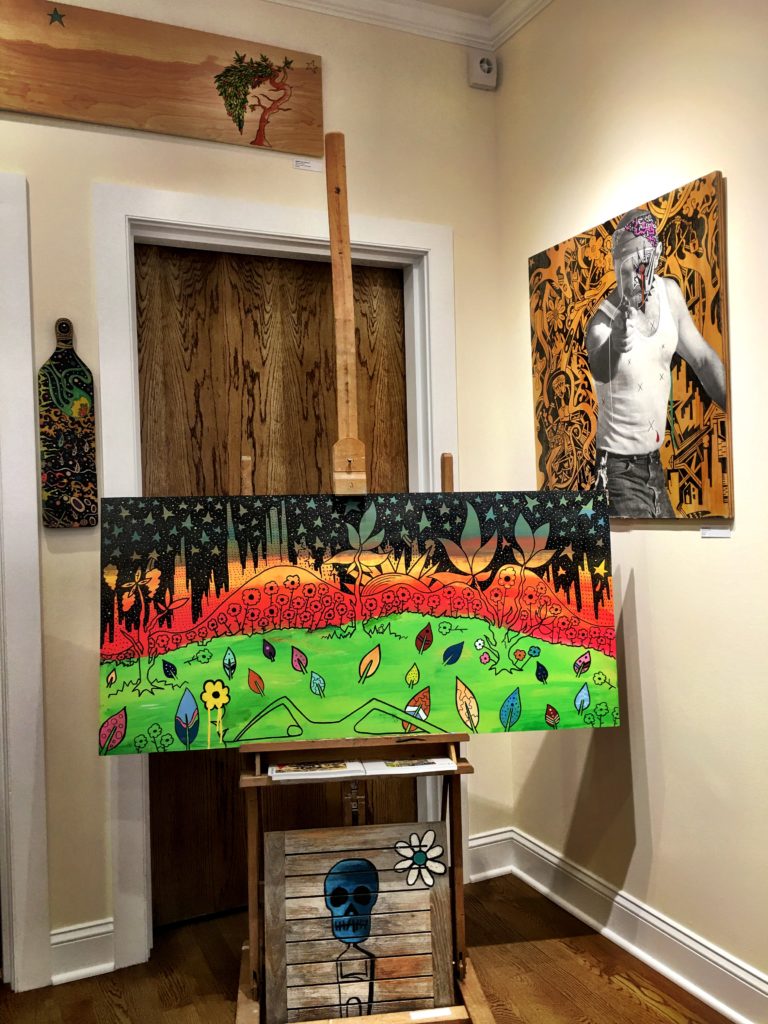 Many of his pieces show great variations in both materials and style, much like a child may create with any materials they can get their hands on, yet there is a cohesive and mature thread running throughout each one.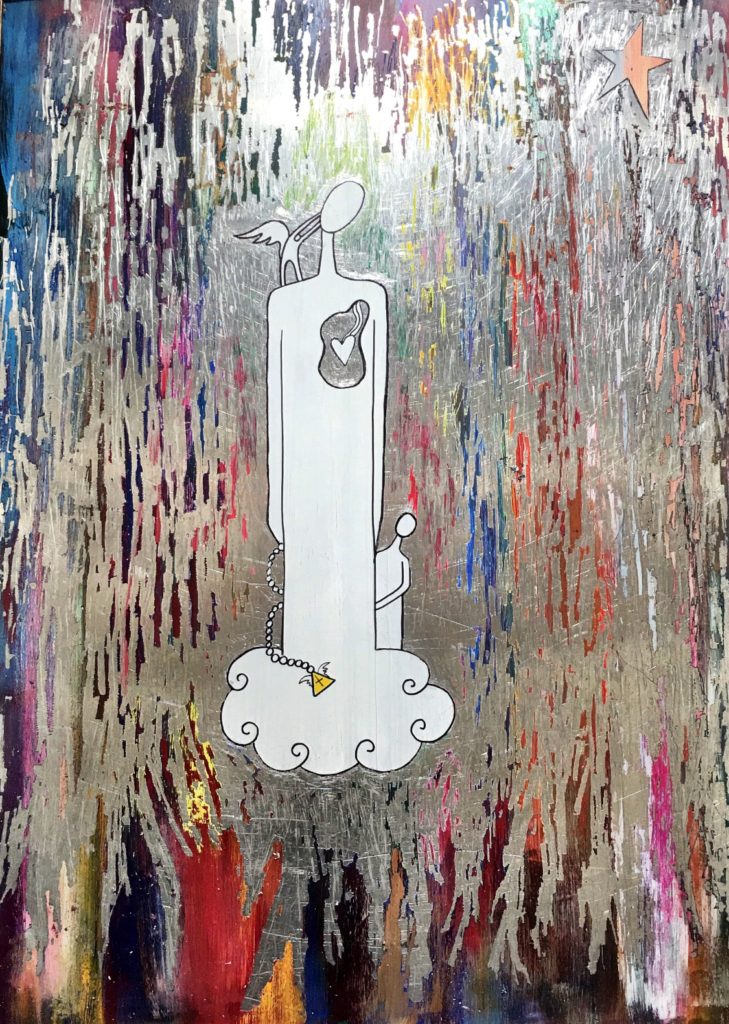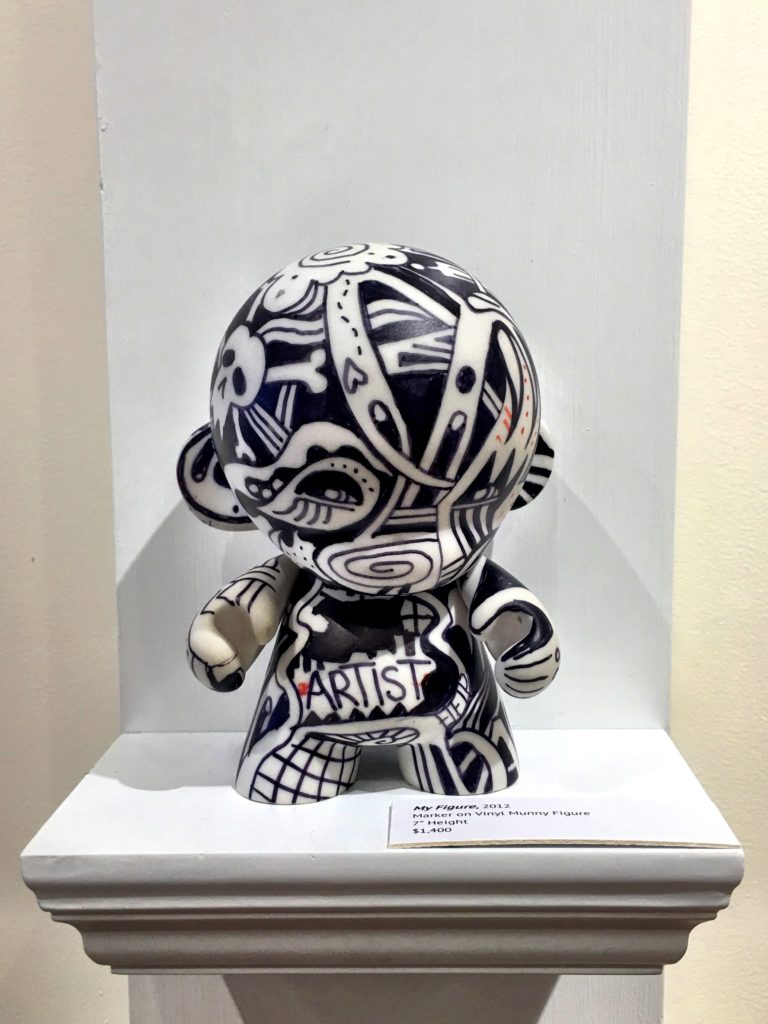 One piece pays more direct homage to artist Jean-Michel Basquiat by incorporating a photograph of the late NY-based artistic trail blazer. Still others have more subtle hints of inspiration. The vibes of 70's funk and graphic images are undeniable. He demonstrates this easily with every brushstroke as you can see from his custom work on my Yves Saint Laurant Muse handbag with bright neon floral designs, bringing this walking piece of art to life.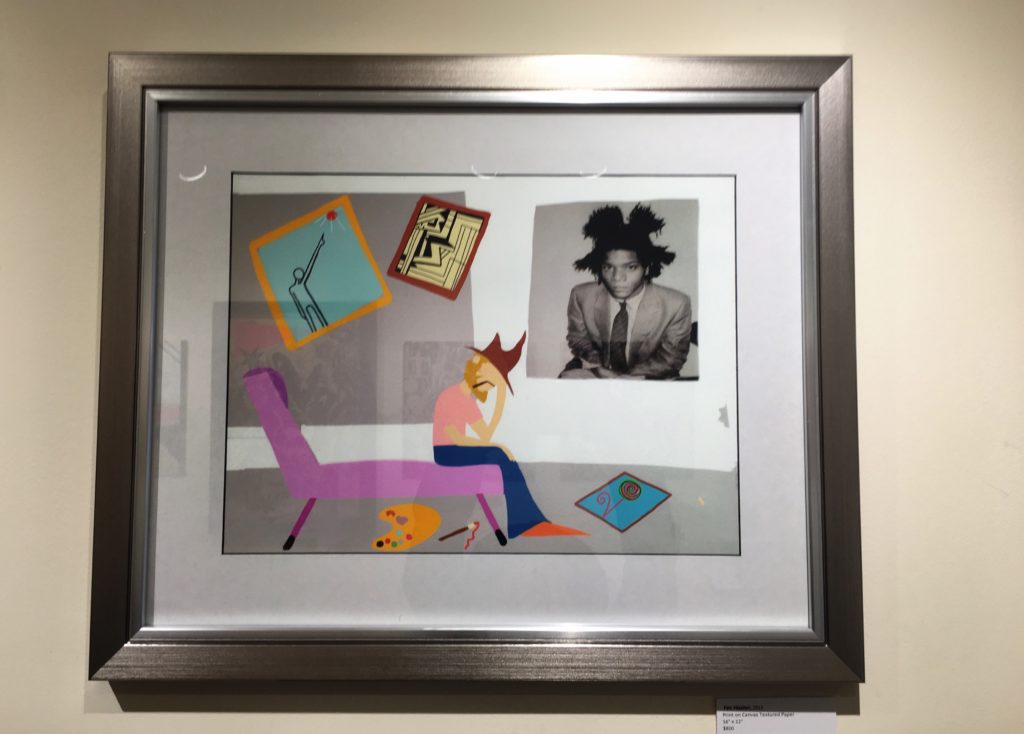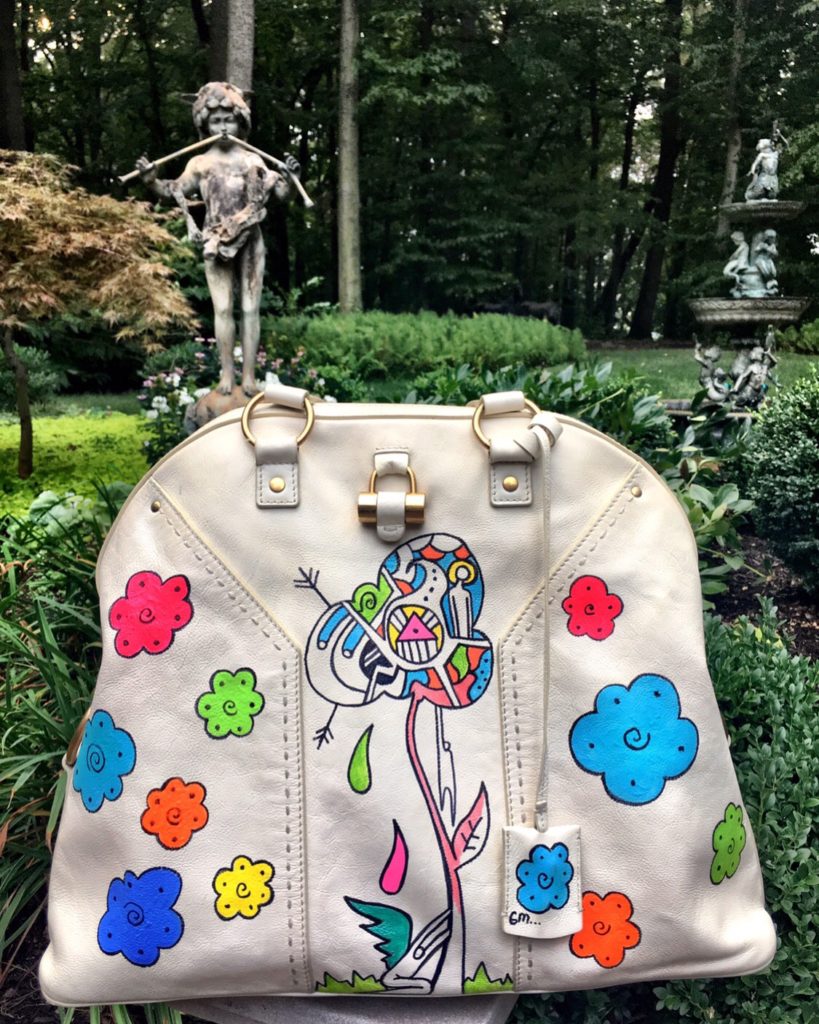 Marinaccio mixes collage with sharpies, paint and countless other mediums. Although some inspirations are clearly infused throughout the creation of artworks, the end result is unique to his experiences, taste, and style—rendering each piece distinctly Gerard Marinaccio.
Gerard Marinaccio's work is on view from September 1 – November 1 at Gallery 13 North in Lambertville, NJ click here for details
If you're interested in having new life brought to one of your bags with Marinaccio's artwork, email us at info@gypsetgirl.com
To learn more about Marinaccio click here.